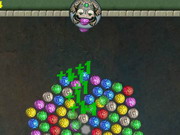 Rotating Bubble
File Size: 174.99 Kb

Add This Game to Your Site:

Link to The Game:

Rotating Bubble is a Shooting game on GaHe.Com. You can play Rotating Bubble in your browser for free. Do you like bubble games? This game is a little more difficult. Do you think you can win?