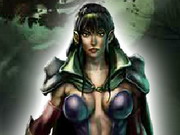 Eukarion Tales Eladen
File Size: 15.73 Mb

Add This Game to Your Site:

Link to The Game:

Eukarion Tales Eladen is a RPG game on GaHe.Com. You can play Eukarion Tales Eladen in your browser for free. I was traveling to complete the training as a knight of the Absolute, but the voice of the sacred tree sounded in my mind. It showed me a vision of an elf who fought against Kaos. Maybe I could have ignored the call, but I did not. I left the main trail and found myself in a dark forest.